Ho Chi Minh City, 24 November, 2022 – - United Overseas Bank (Vietnam) Limited (UOB Vietnam) and UOB Asset Management (Vietnam) Fund Management Joint Stock Company (UOBAM Vietnam) has signed a Memorandum of Understanding to offer UOBAM Vietnam's investment products to UOB Vietnam's customers.
With this partnership, UOB Vietnam's customers can look forward to opening an investment account with UOBAM Vietnam easily. Customers can gain full benefits as a direct investor, in accordance with the policies of UOB Vietnam and UOBAM Vietnam. The partnership will also provide UOB Vietnam's customers access to the United Vietnam ESG Equity Fund (UVEEF) managed by UOBAM Vietnam.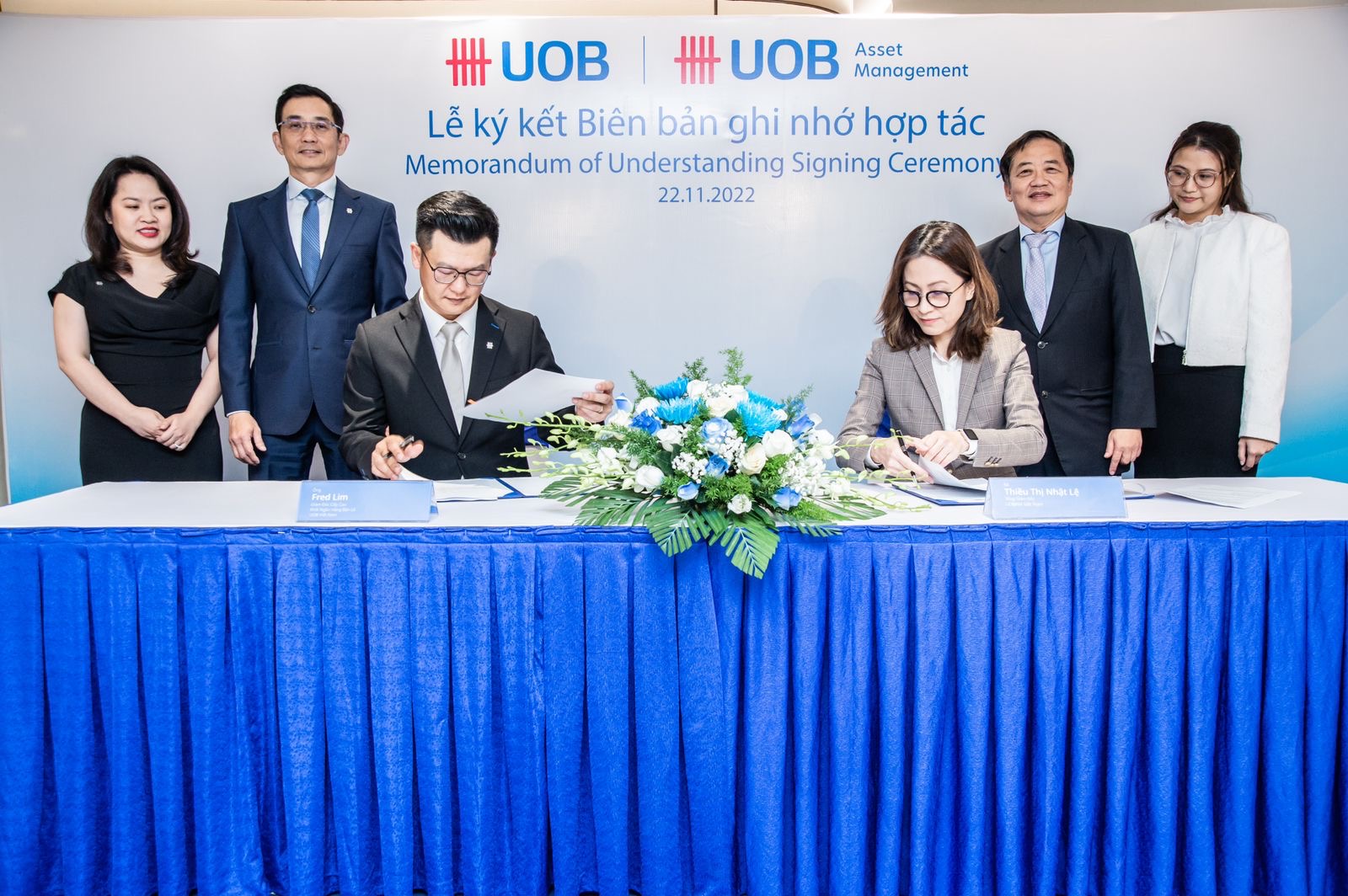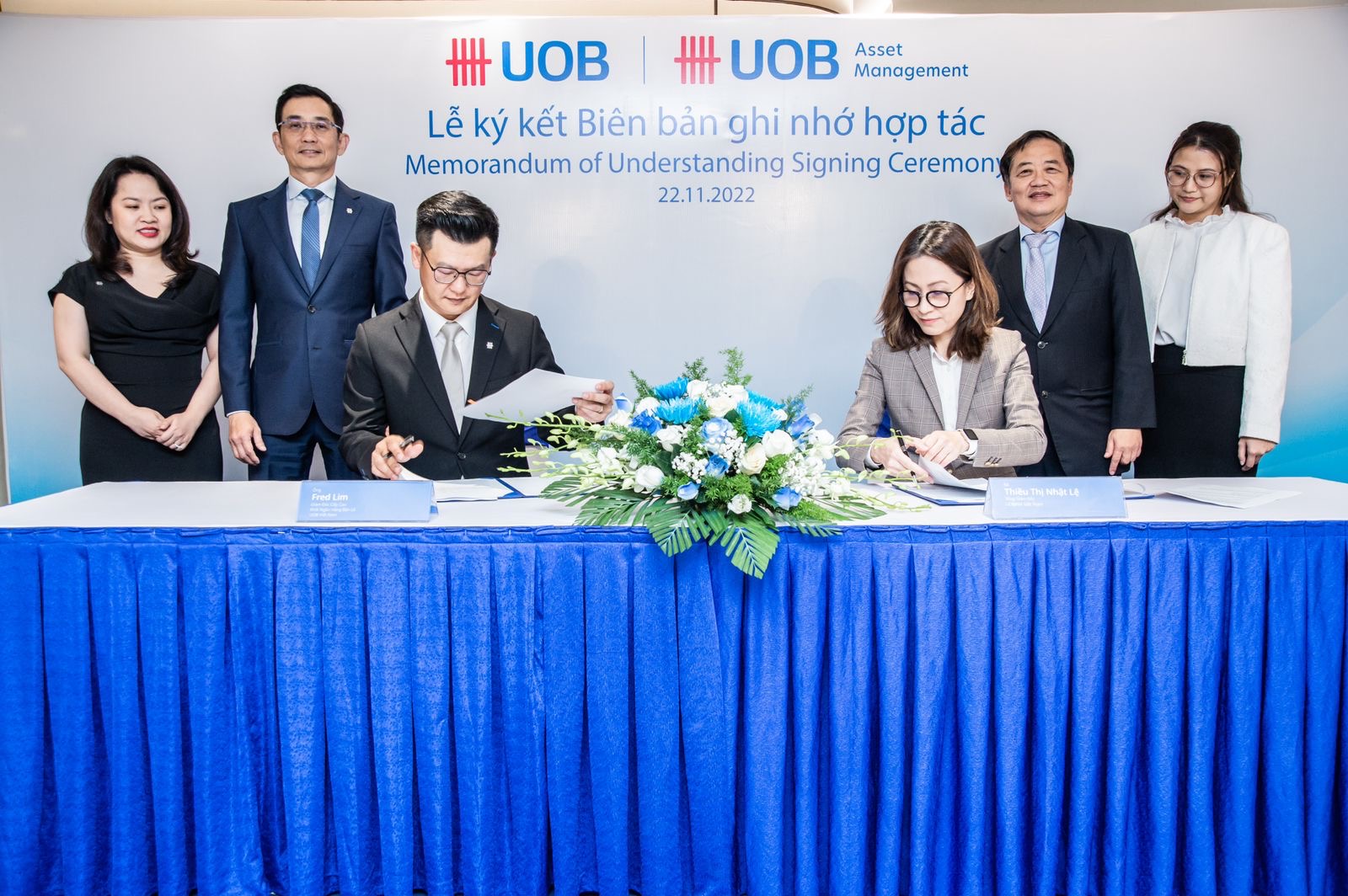 Mr Fred Lim, Country Head of Retail Banking, UOB Vietnam and Ms Thieu Thi Nhat Le, CEO of UOBAM Vietnam signing the Memorandum of Understanding. The signing was witnessed by senior leaders from both organisations.
The UVEEF marks the first time that an Open-ended Fund uses the evaluation of Environmental, Social and Governance (ESG) standards, in addition to the traditional fundamental factors, to make decisions on stock selection in Vietnam's financial market. The Fund focuses on investing in leading stocks with solid fundamentals, good growth potential and high ESG ratings. These support the sustainable development of companies, thereby contributing to the increase in the investment value of the UVEEF.
According to the UOB ASEAN Consumer Sentiment Study 2022, there is a significant increase in Vietnamese who are interested to find out more about sustainable investing (SI). Nine in 10 Vietnamese feel that financial institutions should provide better information about the benefits of SI, while 19 per cent of people are ready to consider SI if it matches their risk appetite.
Ms Thieu Thi Nhat Le, Chief Executive Officer, UOBAM Vietnam, said, "We are delighted to be partnering UOB Vietnam to offer customers new investment solutions. This strategic partnership demonstrates our commitment to bringing effective and sustainable financial investment solutions of potentially higher value to investors in Vietnam. We look forward to offering more such investment solutions and helping our customers grow their wealth in their investment journey."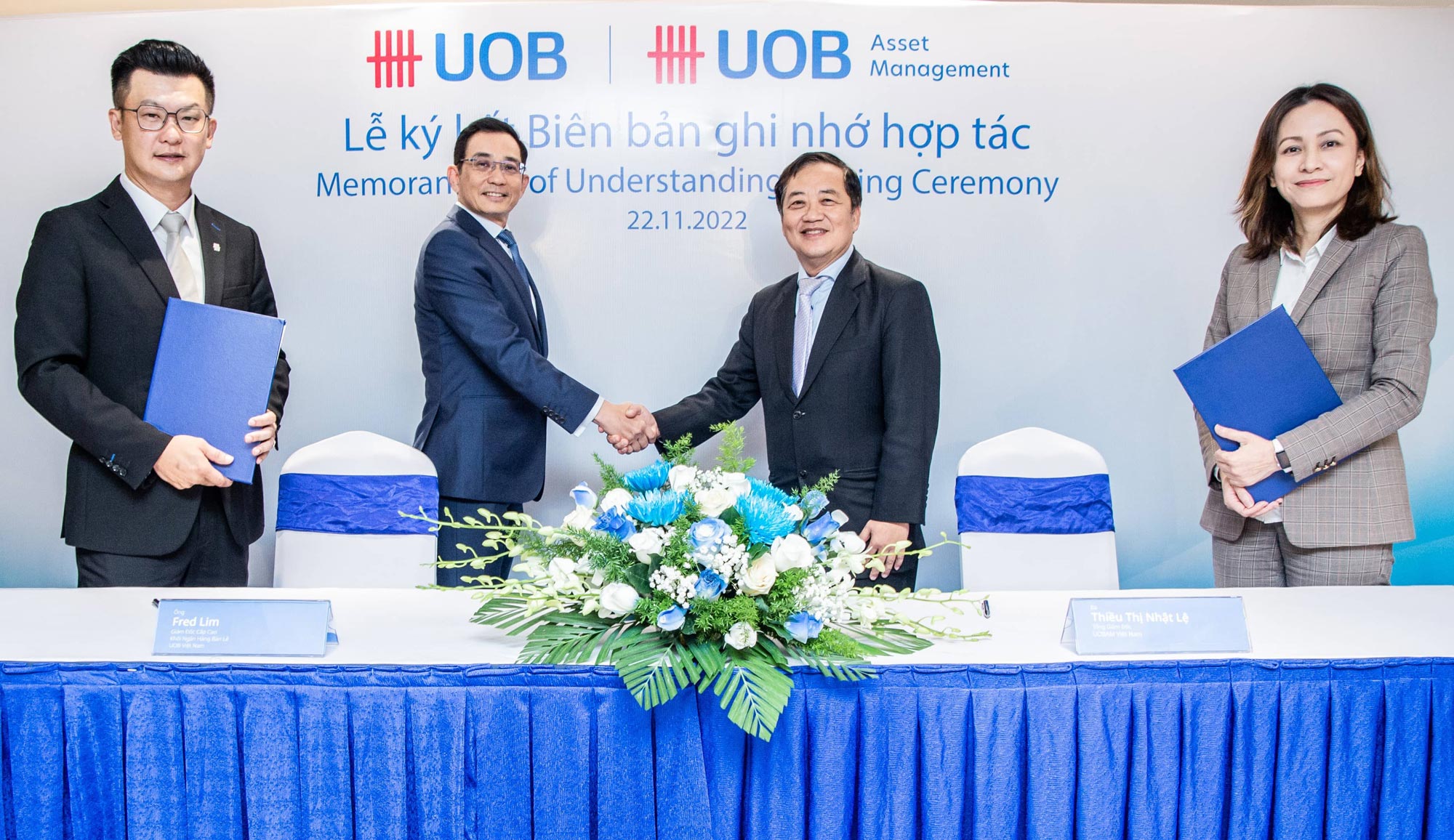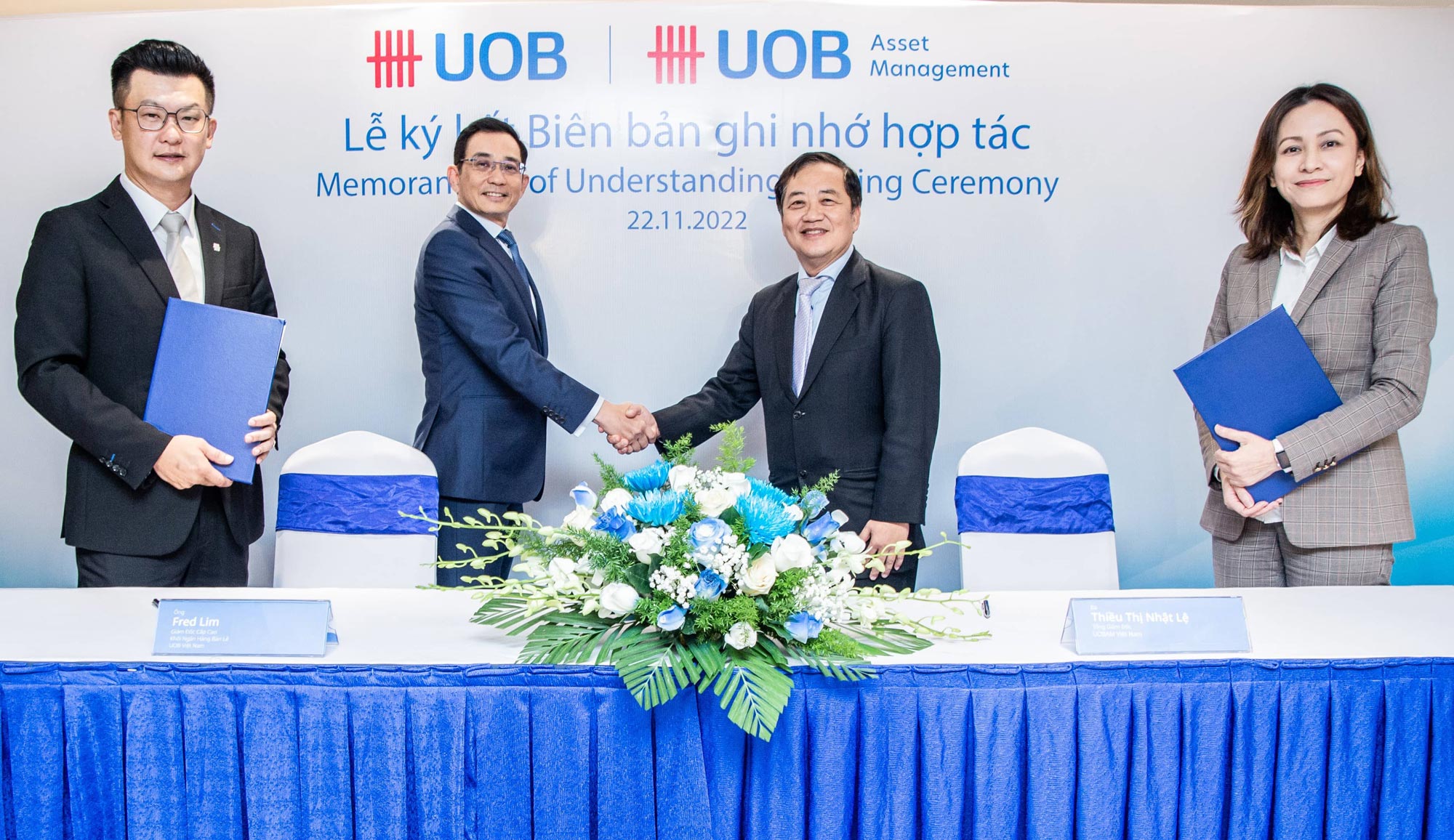 From left to right: Mr Fred Lim, Country Head of Retail Banking, UOB Vietnam, Mr Victor Ngo, CEO of UOB Vietnam, Mr Lee Wai Fai, Chairman of UOBAM Group, Ms Thieu Thi Nhat Le, CEO of UOBAM Vietnam, at the signing ceremony in Ho Chi Minh City on 22 November 2022
The partnership between UOB Vietnam and UOBAM Vietnam is among the efforts of the Bank to forge a sustainable future across the region.
Mr Victor Ngo, Chief Executive Officer, UOB Vietnam, said, "We believe in being a responsible financial services provider and we are committed to making a difference in the lives of our stakeholders and in the communities in which we operate. By providing our customers sustainable investment products under the strategic cooperation agreement with UOB Asset Management (Vietnam), we help them invest efficiently while making positive impact to the environment, society and future generations."