Colleagues and their families clock almost 80,000 active hours, raising funds to forge a sustainable future with the disadvantaged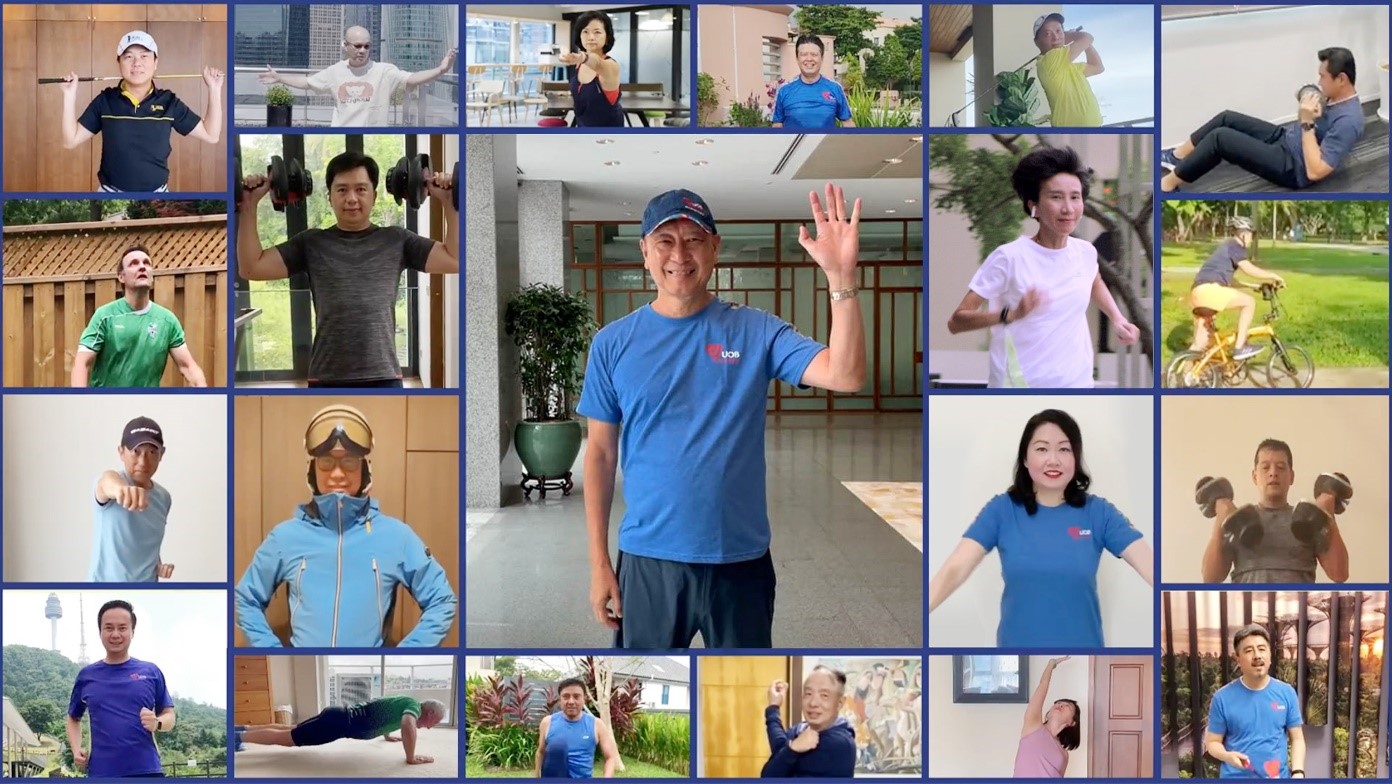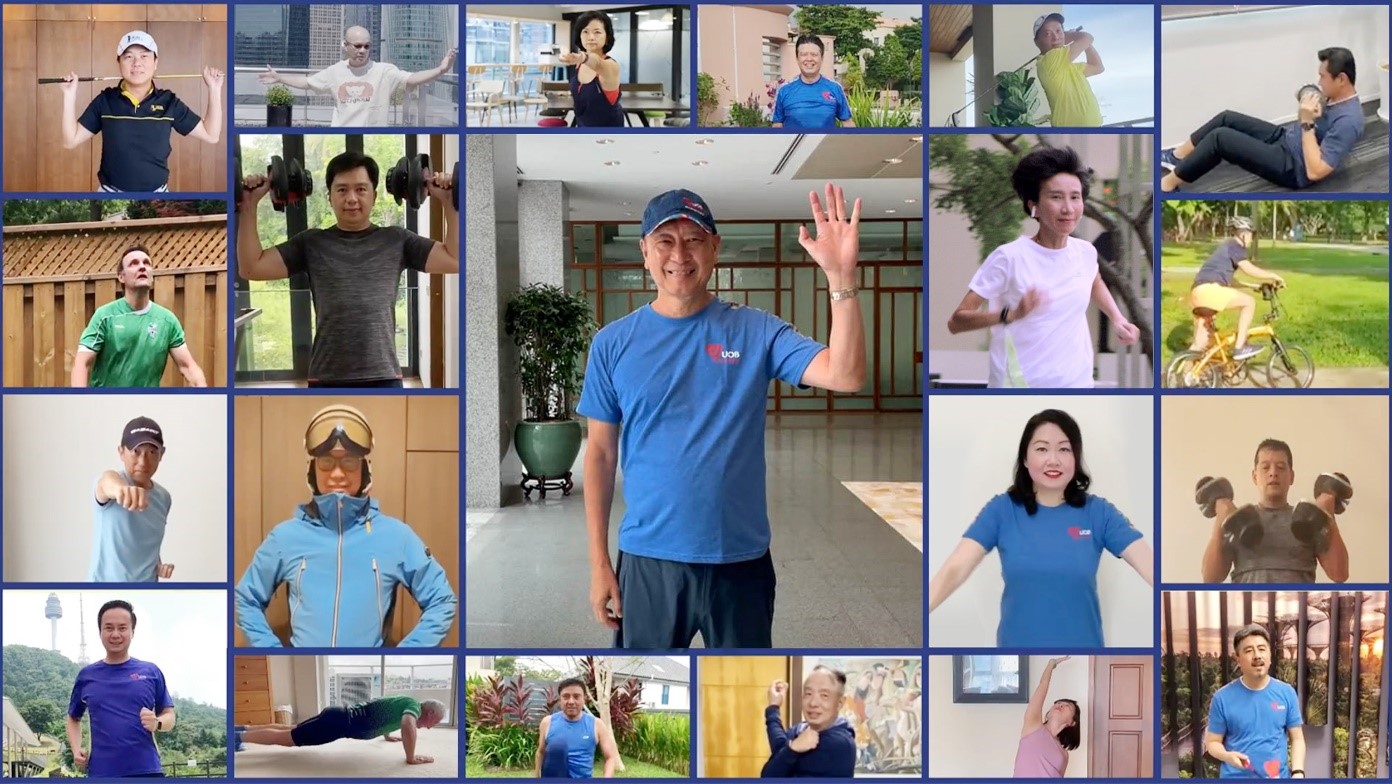 Mr Wee Ee Cheong, UOB's Deputy Chairman and Chief Executive Officer (centre), and UOB senior leaders rally colleagues, their families and customers globally to support the community through the UOB Global Heartbeat Virtual Run/Walk


Vietnam, 12 October 2021 – UOB colleagues, their families and customers across 17 markets1, including Vietnam, united to raise a record $1.86 million for charities through the Bank's flagship annual fund-raising event, the UOB Global Heartbeat Virtual Run/Walk. The funds raised will be donated to 25 charities2 around the world to improve the lives of disadvantaged children and vulnerable communities impacted by the COVID-19 pandemic.
In Vietnam, the money raised through the UOB Heartbeat Fund were used to donate canned food to
Red Cross Ho Chi Minh City for 1,500 vulnerable families in 15 districts across the city that were hit hard by the fourth wave of COVID-19 outbreak. The funds also provided frontline medical staff working in the COVID-19 treatment unit at the University Medical Center Ho Chi Minh City with essential daily protection gear such as protection suits, surgical masks and gloves.
Mr Wee Ee Cheong, UOB's Deputy Chairman and Chief Executive Officer, said, "The giving nature of UOB colleagues, their families and customers has been the constant driving force behind our efforts to help those in need within our communities. In this time of exceptional challenges, I am heartened by and grateful to the UOB family and our customers for going the extra mile in this year's UOB Global Heartbeat Virtual Run/Walk. The record amount that we raised collectively will hopefully make a meaningful difference to the lives of those impacted by COVID-19, especially disadvantaged children and vulnerable members of our communities."
This year marks the 15th edition of UOB's annual flagship volunteerism and fundraising event and the second time it is being held virtually for participants globally to take part safely amid the COVID-19 pandemic. Building on last year's successful event, UOB expanded the participation criteria for this year's two-month virtual event to encourage colleagues and their families to accumulate active hours through various fitness activities including running, ball games, yoga and more. By enabling participants to choose their favourite physical activity, the UOB Global Heartbeat Virtual Run/Walk inspired colleagues to stay active for a good cause while taking care of their mental well-being amid the COVID-19 pandemic. The collective spirit of UOB colleagues saw participants clocking almost 80,000 active hours, surpassing the Bank's target by more than 50 per cent.
As part of UOB's commitment to forge a sustainable future, the Bank also launched the UOB Heartbeat Pledge to encourage colleagues to do good and to go green through thoughtful personal actions at home or at work. UOB colleagues contributed more than 3,700 pledges in July and August with the aim of conserving resources, reducing waste and uplifting communities which are aligned to the United Nations Sustainable Development Goals. For example, some UOB employees have pledged to reduce their shower time by two minutes, potentially saving 1,785 litres of water each time, while others are committed towards choosing energy efficient devices and household appliances, reducing unnecessary printing and acting with kindness and compassion.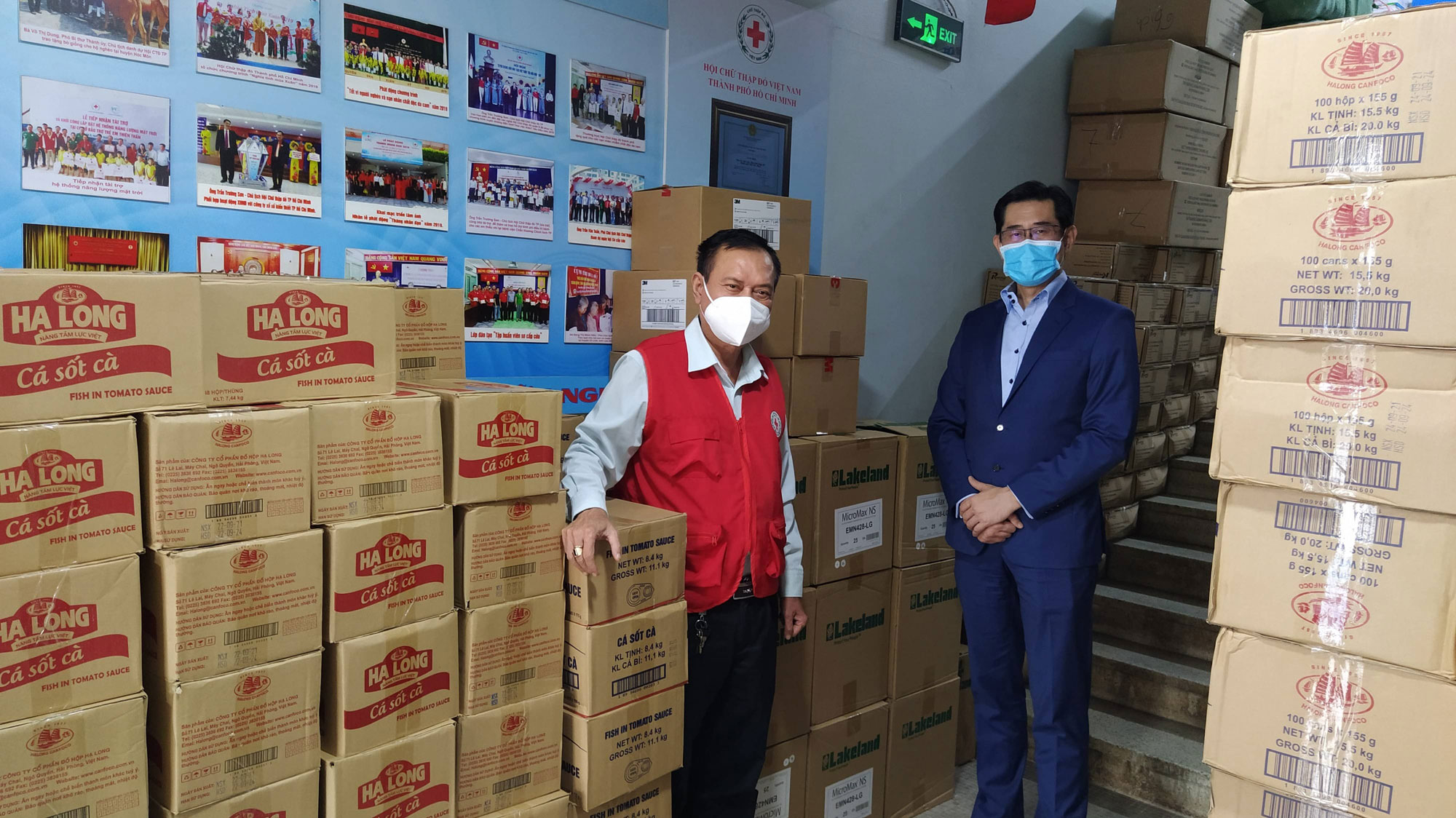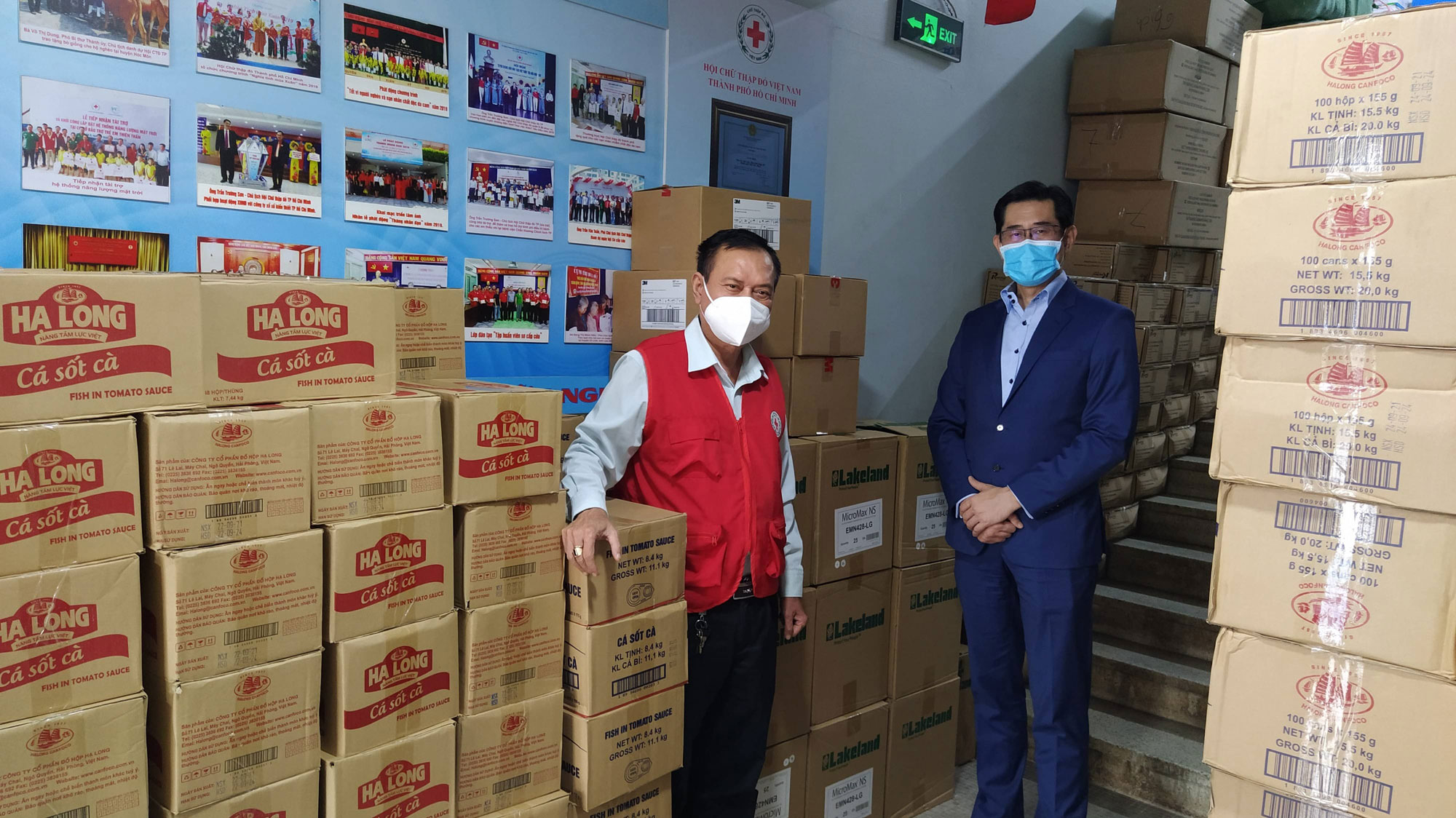 Mr Harry Loh, CEO of UOB Vietnam (right), and Mr Tran Truong Son, Chairperson of Red Cross Ho Chi Minh City (left) with the canned food and medical supplies ready for distribution

Mr Tran Truong Son, Chairperson of Red Cross Ho Chi Minh City, said, "Although the city has gradually opened up and the current outbreak is coming under control, this fourth wave of infections has left many low-income families struggling to pay for necessities. The support from UOB Vietnam not only provides for the families in need, but also takes care of the healthcare workers on the battlefield. We are thankful to have UOB Vietnam's continuous support to our communities."
References:
1The 17 markets are Australia, Brunei, Canada, Hong Kong, India, Indonesia, Japan, Korea, Mainland China, Malaysia, Philippines, Singapore, Taiwan, Thailand, the United Kingdom, the United States of America and Vietnam
2Refer to Appendix for details of charities