Given the growing trend of online shopping and consumption, it is increasingly important for physical businesses to establish an online presence and explore new avenues of selling. Singapore's government has also been actively advocating for small businesses to build an online presence, even as the country focuses on economic recovery post the circuit-breaker period.
In April 2020, the Singapore government launched the E-Commerce Booster Package to help retail businesses diversify and find new ways to reach customers during the COVID-19 outbreak.1
Here are the key aspects of this package:
The booster initiative involves a partnership with four e-commerce marketplaces — Amazon, Lazada Singapore, Shopee and Qoo10 — to assist SMEs in selling their products online.
Eligible local retailers will receive a one-time support to defray 90% of eligible costs for up to 6 months
The booster package also provides funding support for SMEs to raise their proficiency in digital marketing and obtain additional manpower to enable the successful launching of e-commerce verticals.2
Additionally, in the recent Fortitude Budget, the government announced a Digital Resilience Bonus payout of up to S$10,000 to further incentivise SMEs in the retail and food service industries to digitalise with PayNow Corporate, Peppol e-invoicing, and other advanced solutions in the categories of business processes, digital presence and data-driven operations.3
E-commerce growth offers a lucrative opportunity for SMEs beyond COVID-19
Singapore's e-commerce market is expected to grow rapidly in the coming years – a CAGR of 14.9 per cent is expected between 2019 and 2023, while revenue is expected to reach just over US$8.5 billion.4
E-commerce user penetration has also been increasing, and this is expected to continue. Between 2019 and 2023, for example, user penetration is expected to increase from 69.3 per cent to 73.2 per cent, resulting in the growth of the total number of e-commerce users from 4 million to 4.4. million.4
These positive numbers illustrate the opportunity that awaits businesses with an online presence.
Going online offers many benefits that boost sales growth
With a greater number of individuals purchasing goods online, many SMEs have started using online marketplaces as an efficient and effective way to reach customers.
E-commerce marketplaces offer many benefits to businesses, including:
Requiring low initial effort and investment – SMEs simply update product listings on well-established website to start selling
Having high volume of visitors daily that increase the chances of getting searched and picked by potential customers
Enabling products to be more easily sold internationally
However, it is equally important that businesses establish an online presence of their own and be able to showcase their key differentiators. This way, even when a business is listed on an online marketplace, a strong online brand presence can draw customers directly to its own e-commerce website with its full array of products and create a loyal customer base.
A simple way to establish an online presence is to create an e-commerce store on the Shopmatic platform. It is a powerful tool that SMEs can use to launch a fully functional e-commerce store quickly, and manage orders and payments online easily.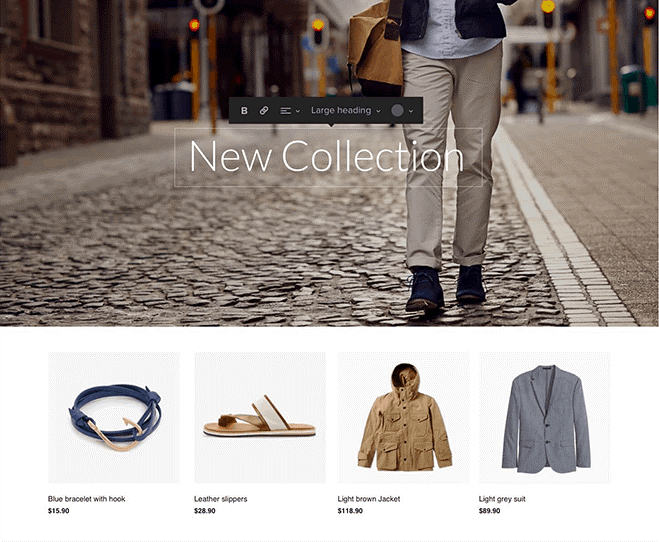 Shopmatic's key benefits include:
a. Easy store set-up: SMEs can choose from 60 easy-to-use web templates to build their e-commerce store quickly without any prior knowledge in coding or web design.
b. Central inventory management: The e-commerce solution can be connected to multiple online marketplaces such as Lazada, Qoo10 and Shopee to centrally update product listing and images.
c. Integrated payments with PayPal: Business owners can directly receive online payments with credit or debit cards immediately from customers.
d. In-built digital advertising tools: SMEs can run online campaigns across social media platforms and search engines. Users will also receive performance reports on their campaigns.
e. Insights and analytics: SMEs can connect their e-commerce store to Google Analytics and gain valuable insights on sales data to enable better decision-making for business growth.
Building e-commerce capabilities to be future-ready
As Singapore's e-commerce market continues to grow, SMEs can benefit by quickly leveraging on the funding provided by the Singapore government to establish their online brand presence and reach a wider customer base.